Barrister Sacked For Branding Mixed Race Teenager 'Stroppy' After Equalities Case
A barrister who branded a schoolgirl a "stroppy teenager of colour" for pursuing an equalities case after suffering hair discrimination at school has been sacked from his law firm.
Cornerstone Barristers "expelled" Jon Holbrook following his Twitter attack on Ruby Williams, who was repeatedly sent home from school because of her afro hair.
Holbrook shared a video from the Equality and Human Rights Commission about Ruby's case which cited the Equality Act, and claimed the law "undermines school discipline by empowering the stroppy teenager of colour".
Cornerstone said the "particularly offensive" tweet was "irreconcilable" with his continued membership of the chambers, which "unequivocally condemn discrimination in all its forms".
Ruby's mother, Kate Williams, told HuffPost UK she was "very upset" about the comments, which made her "uncomfortable" in terms of her daughter's "race, gender and age".
Williams has reported Holbrook to the Bar Standards Board, which regulates barristers, as she does not "believe he should be in a position of power over people's lives".
The school teacher in October told HuffPost UK of the "ridiculous" stress and anxiety Ruby faced when she was repeatedly sent home from the Urswick school in Hackney, east London, because of her afro hair.
Her natural hair was judged to breach school policy which stated that "afro style hair must be of reasonable size and length".
But she received an £8,500 out-of-court settlement after her family took legal action against the school.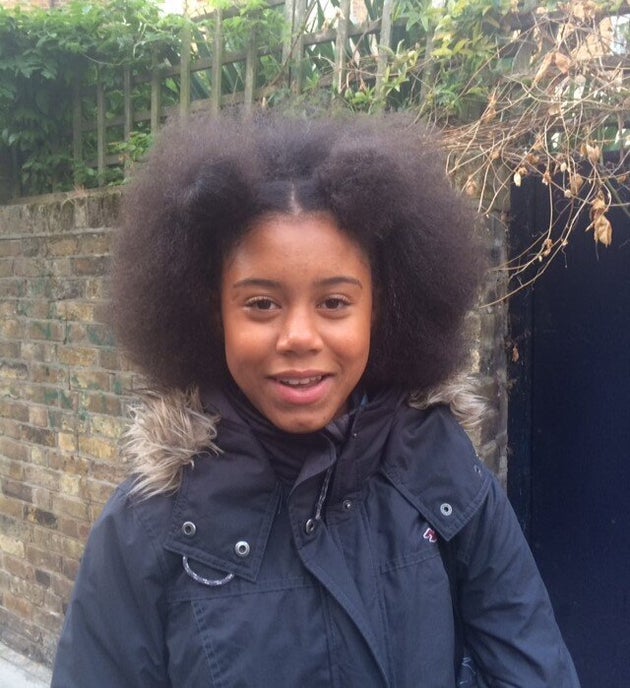 Cornerstone said Holbrook's expulsion would take effect from Monday.

"The expulsion followed an investigation into tweeting from Mr Holbrook's personal Twitter account," the firm said in a statement.

"Members were clear that statements made on social media by Mr Holbrook were irreconcilable with membership of Cornerstone Barristers.

"Cornerstone Barristers reiterates its repudiation of the contents of Mr Holbrook's particularly offensive tweet... and all that it insinuated.

"Mr Holbrook's views have never reflected the views of these chambers.

"We unequivocally condemn discrimination in all its forms."

Williams told HuffPost UK: "I felt very upset that someone would call Ruby 'stroppy' as it couldn't be further than the truth.

"He was questioning the merits of our case and my daughter's character, all in one go.

"Then I realised he was a barrister.

"The language he used made me uncomfortable in terms of her race, gender and age.

"His chambers have supported us throughout and I'm so impressed with their handling of a difficult situation.

"I don't have an issue with freedom of speech but he directed his views towards a young person who has already endured so much.

'His right to free speech does not supersede her right to not be singled out like that.

"I don't think it is safe for him to represent people, whilst holding these views and showing such contempt towards Equality law.

"I have reported him to The Bar Standards board myself as I do not believe he should be in a position of power over people's lives."

In an article for the Critic, Holbrook claimed a "woke mob" had tried to "cancel" him over his tweet.

He also claimed he resigned four days before his expulsion "having concluded that I no longer wanted to practice as a full-time barrister".

He went on: The attempted cancellation prompted the manner and timing of my resignation, but it was not the underlying cause.

"The only reason that chambers proceeded to expel me, despite my resignation, was because the salivating attack dogs wanted some red meat to chew.

"Chambers was compliant enough to jump to their barking but it made no difference to me – save to enhance my reputation as a free speech advocate."

Related... Rules Against Racist Hair Discrimination 'Must Be Toughened Up'