Health Canada Gives Green Light to ECG App on Apple Watch
Health Canada has cleared the ECG app and irregular heart rhythm notifications on the Apple Watch Series 4, suggesting that both features will make their much-anticipated debut in Canada in the near future.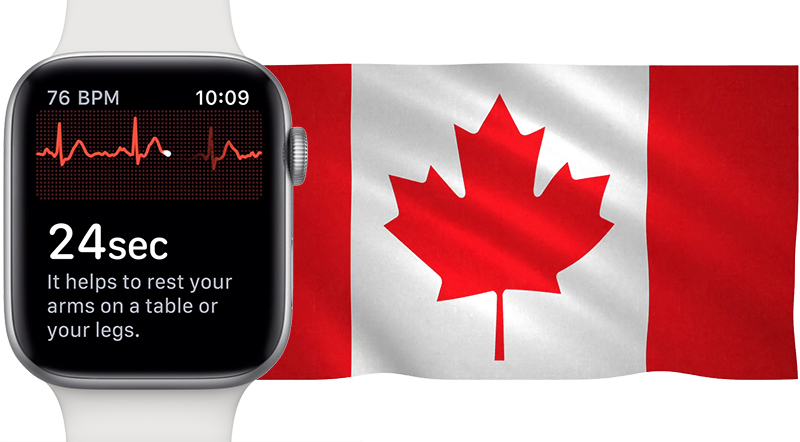 As spotted by the blog iPhone in Canada and confirmed by MacRumors, Health Canada issued active licenses for both features on May 16. The regulatory agency classifies the Apple Watch Series 4 as a Class II medical device, placing it in a "low-to-medium risk" category alongside the likes of contact lenses.

To view the licenses, navigate to the Health Canada search page and search for Apple based on company name.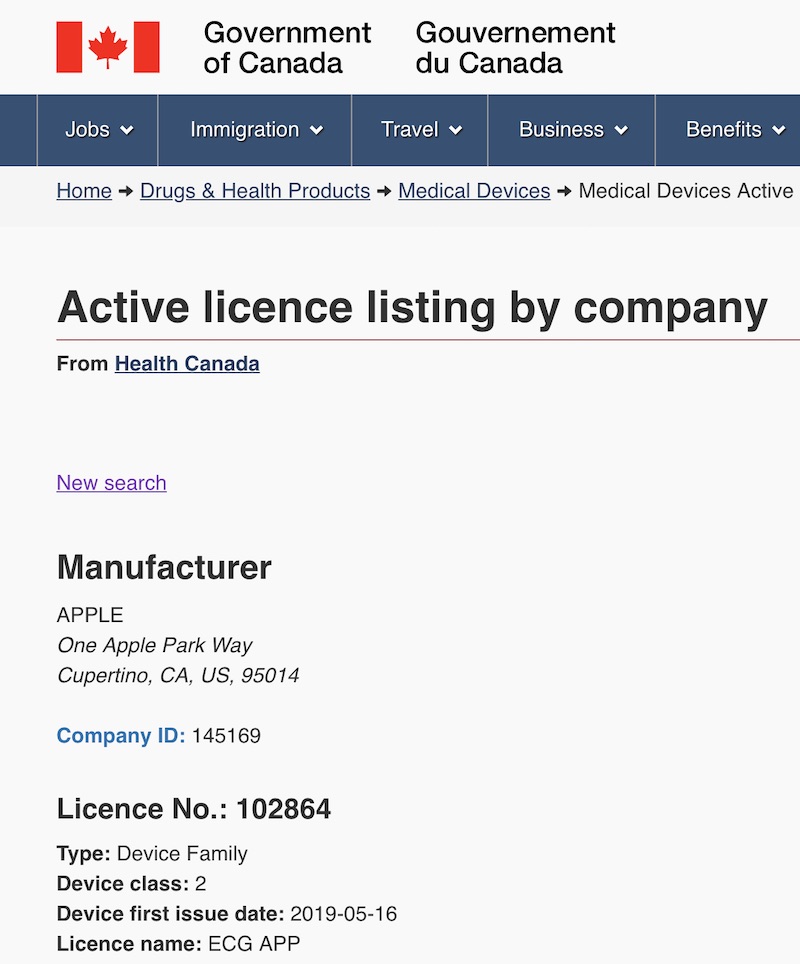 The ECG app first launched in the United States last December as part of watchOS 5.1.2. The feature expanded to 19 European countries and Hong Kong in watchOS 5.2 in March and to five more European countries in watchOS 5.2.1 last week.

With clearance from Health Canada, Apple could expand the ECG app to Canada in either watchOS 5.3 or watchOS 6, the latter of which should be unveiled at Apple's annual Worldwide Developers Conference next month.

Apple Watch Series 4 users can generate an ECG waveform in just 30 seconds by placing their finger on the Digital Crown.Electrodes built into the Digital Crown and the back crystal work together with the ECG app to read your heart's electrical signals. Simply touch the Digital Crown to generate an ECG waveform in just 30 seconds. The ECG app can indicate whether your heart rhythm shows signs of atrial fibrillation — a serious form of irregular heart rhythm — or sinus rhythm, which means your heart is beating in a normal pattern.Apple has yet to mention the ECG functionality on the Apple Watch health and fitness page on its Canadian website.

Related Roundups: Apple Watch, watchOS 5Tags: Canada, ECGBuyer's Guide: Apple Watch (Neutral)
This article, "Health Canada Gives Green Light to ECG App on Apple Watch" first appeared on MacRumors.com

Discuss this article in our forums


Load more